Sydney's Best Builders Cleaners!
Needing a Construction Clean? You may be excited that the construction of your new home is nearing completion? You may have just finished major renovations. Then you will need a Post Construction Window Clean to remove all the paint, cement render, dirt and other nasties from your new Glass, so it can look perfect!
Post-Construction Window Cleaning
The post construction clean is the most important clean that your windows will ever need. Our team has experience in all kinds of post construction window cleaning for both commercial, residential and strata properties and we can remove even the toughest markings. We help to get your new windows looking new -as they should! We have experience working with Builders and owners across Sydney in the Eastern Suburbs, Inner West & North Shore.
Post-Construction Window Cleaning is also referred to as a 'Builders Clean' or as an 'Initial Clean'.
Reasons to hire Professional Window Cleaners for cleaning glass after a building project.
Windows have unique debris on them that would not normally be found during the usual operation of a building during its life cycle. eg. paint, render, cement, silicon, glue and various other special residues.
House Cleaners although great at cleaning other surfaces do not usually have the expertise or tools for a specialised glass clean after a build.
Cleaners may do just one large scratch and a piece of glass can be ruined and glass is expensive!
Your home is your castle, and you want the best result!
Why hire Sydney Window Cleaning for a Construction Clean?
Our job is cleaning windows, we have come across thousands of different window cleaning jobs and know how best to tackle each type of window.
We use top of the range official window cleaning equipment for scraping off debris. Brands such as Ettore, Sorbo, Unger and Wagtail.
Our technique is spot on. We take no short cuts.
Our methods change depending on the type of glass – there is no one size fits all.
We know how to properly treat modern glass types including Viridian Comfort Plus varieties.
The only ones doing the job is us. We do not hire cheap laborers or other cleaners to pre-clean the glass.
Our window cleaners know what scratches glass and what does not.
We have worked on large expensive glass projects with much success.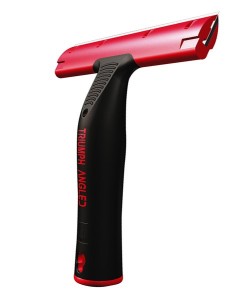 It is very important to hire trusted professionals for a builders or initial window clean as they are called. Unfortunately it is all too common that non window cleaners, or other tradesmen whilst in the course of attempting to remove paint, render and other debris have inadvertently scratched the glass. It can happen to anyone though. NO shortcuts should be taken because once glass is scratched, it is very difficult to remove. Post-construction window cleaning needs to be done carefully and thoroughly. Regular cleans are usually much easier and quicker afterwards.
Tips for Protecting Your Glass
leave the glass installation till as late as possible in the process.
the glass should retain its protective plastic coatings till the construction is finished
if there is no plastic cover then find a way to shield the glass
make sure care is taken by the glazier when installing the glass
care taken by tradesmen and other workers when working around the glass so as not to spray it with debris, bump it or cause other damage
If you follow these tips then your glass is in the best state when it comes time for the clean. When your post-construction window cleaning has been finished they will look brand new and contribute to your property look its sparkling best!
Call Today: 0413 164 375