Shimmering Glass That Lasts
SWC Sydney Window Cleaning is the leading window cleaning service in Sydney, specialising in residential and strata window cleaning. Our experienced team of professionals use the latest water fed pole and technology to ensure that your windows are sparkling and shimmering for years to come!
Features section:
Quality You Can Trust
Our team is committed to giving you nothing but the best quality window cleaning services and our experienced crew always strive to exceed your expectations. We value integrity, professionalism, and friendliness with our clients, providing cost-effective services that keep you happy with a clean glass!
Get Sparkling Fast
SWC Sydney Window Cleaning offers quick and easy window cleaning solutions. We have many repeated clients who have trusted us time and time again with their window cleaning needs. Plus, we offer discounts for regular customers who are looking for a more affordable solution – all without compromising on quality!
When it comes to residential window cleaning in Sydney, there are a few things you should know. First, you need to find a reputable company. There are many companies that claim to offer window cleaning services, but not all of them are created equal. Do your research and read reviews before hiring anyone. The next thing to keep in mind is that window cleaning is not a one-time thing. You will need to have your windows cleaned on a regular basis, especially if you live in an area with a lot of pollution or if you have a lot of people in your home. The frequency of cleaning will depend on the severity of the dirt and grime. If you have never had your windows cleaned before, you may be wondering what the process entails. First, a window cleaning company will come to your home and assess the situation. They will then provide you with a quote for the services. Once you have agreed to the price, they will begin the cleaning process. The process of residential window cleaning in Sydney typically includes a combination of hand scrubbing and using a squeegee. This ensures that all of the dirt and grime is removed from your windows. In most cases, the entire process takes less than a few hours. If you are looking for a reputable company to provide you with residential window cleaning in Sydney, we recommend that you contact us. We are a leading provider of window cleaning services in the area and we would be happy to provide you with a free quote.
Sydney's Best Domestic Window Cleaners!
Our Residential or Domestic Window Cleaners will have your windows shining in no time. It is often only after your windows are cleaned that you notice how dirty they were. You will enjoy the view, and it will give your home a nice and fresh look. Residential window cleaning is something that most people dread doing! We can remember those times ourselves! But getting it done is well worth the effort when you see the end result. Residential Window Cleaning Services in Sydney. We Service the Sydney North Shore, Eastern Suburbs and Inner West.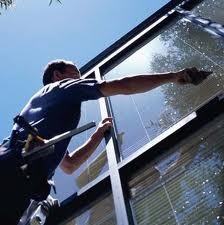 Domestic Window Cleaning – Why get your house windows cleaned?
Most people don't know how dirty their windows are until after they are cleaned, and then they see the difference. Windows are one of the few aspects of a residence that with a professional clean can add elegance and beauty. Following the construction and renovation of homes, it is recommended to have a professional window clean carried out, as grit and dust can scratch and damage windows resulting in hefting bills.
Windows are the primary source of natural light in the home. One of the benefits of natural lights is that it hides stains in carpet and upholstery. Ever wonder why your carpets look dirtier at night. Use natural light to your advantage, and get it streaming in through your clean windows. Also during winter, get that natural warmth streaming in through clear windows.
Regular window cleaning and window maintenance provide cheaper maintenance in the long run. As it protects the glass from degradation and mineral build-up. Also, it can lengthen the lifespan of window tracks and fly screens. What's the point of having a view if it is dampened by dirty windows. If your house is on the market, take every advantage that you can for that investment of yours. Get that place sparkling.
Why do Window Cleaning before a Sale or Home Inspection?
Having a Professional Residential Window Clean before an auction, valuation, display or inspection of you home is one of the smartest decisions you can make. The financial outlay for a window clean could be as little as a couple of hundred dollars (see our page on window cleaning prices) but the return could be much higher.
Even if you think your glass looks OK, getting it professionally cleaned will make a tremendous difference. It will make your home look far newer and fresher. It makes sense because windows let light in which illuminates the entire house. Also, windows may comprise from 5-50% of the surface area of your house thus the more glass you have the more of an effect it will have on the renewal of your home. Window Cleaning your residence is definitely a smart decision!
Are your Windows hard to reach? Does your glass look too difficult to clean, beyond all hope?
If you think you'd like to have a go at cleaning your own windows then please see our page on free window cleaning tips and tricks. If you feel that they are quite tricky or you would like a premium result, then please call us. We have cleaned virtually any type of window that you can imagine! Our window cleaners are adept at working at heights and in using ladders. Generally, residential window cleaning does not go above two stories and all that we need to use is a standard ladder to clean your windows. If there is a requirement for higher cleaning then please see our information on high rise window cleaning.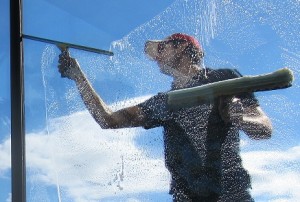 When you're Cleaning my windows, how will my Privacy be respected?
We have many Residential Window Cleaning clients that are well pleased with our service and so keep coming back again and again. Some of our customers are well-known individuals in Australian society but of course, we keep this information confidential and respect their privacy. We take great care when carrying out window cleaning in and around your home and will respect your privacy and safety.
For the best residential and domestic window cleaning service in the Eastern Suburbs of Sydney call Sydney Window Cleaning. Although based in the Eastern suburbs of Sydney, we also service the greater Sydney Area.