Sydney Window Cleaning Privacy Policy
This page contains the Privacy Policy information for Sydney Window Cleaning. We shall be referred to as SWC for the purposes of this document.
Our official website address is https://www.sydney-window-cleaning.com.au.
SWC follows all Australian Commonwealth Government policies regarding the collection and storage of sensitive customer information.
What Personal Data do we Collect?
Presently no customer input form exists. In future, should a quote request form be added, then this policy will be updated to reflect such changes. The updated policy will provide details on how your inputted customer data is collected, used and stored.
How do you treat any Website Comments I make?
Presently, SWC does not have the provision on our website for visitors to leave comments. Should such a provision be made in the future then this policy will be updated to reflect such changes.
What if I upload media to your Website?
Presently, SWC does not have provision for visitors to upload images, video or other media to our website. This is either through customer form, comment section or other. If in future such a facility is added then there will be a policy update.
What do you do with my contact data?
SWC does not presently use contact forms on our website.
Do we use Cookies?
SWC hosting platform via control panel may record the various IP addresses of visitors to this website. In addition to the IP address, the date, time, and duration of the visit may be recorded. The country of origin is also noted.
This is separate from any personal data that may be collected from the website customer input form or any data that you give us personally. The visitor data may also included pages visited and duration on each page.
What if I watch or click on embedded content?
Various pages on our website may contain embedded content such as images and videos. Such content acts the same way as if you were to visit that particular site.
Other sites may have different privacy policies. They may collect additional data. There may be more advanced tracking software and cookies. These sites may monitor your interactions with their site.
Do we use Google Analytics?
SWC uses Google Analytics to determine website performance and visitor interaction with content.
What data do we collect?
We do not collect any data through this website other than that mentioned previously in respects to cookies, IP addresses, and visitor behaviour. There is no way for SWC to link any of this data back to any individual.
SWC does record the customer information that you give us personally. This is stored in a spreadsheet file for the benefit of further reference. If you do not wish to have your address or job details on our file then please contact us and we can remove you from our system.
Do we Share your Data with Anyone?
SWC does not share your any collected data with any third parties. Any visitor behaviour recorded on our servers or Google Analytics is not publicly available.
How long do we keep your data?
Visitor IP address and behaviour is stored indefinitely on our servers and Google Analytics.
Any customer information that you give us personally either via phone or in person or email is also stored indefinitely.
What rights you have?
You can request that any data we have about you be erased. But this data does not include that which is required for legal, security or administration purposes.
SWC stores any customer data that you give us on a cloud spreadsheet. This is only accessible by the owner and manager of SWC. It can not be accessed by any third parties whatsoever.
Your Personal Information
If you become our customer, we do not disclose any personal data and respect your privacy when carrying out works on your residential or commercial property.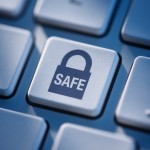 Phone: 0488 056 086 for more information on our privacy policy or for general window cleaning information visit our FAQ page.